By Christa Valdez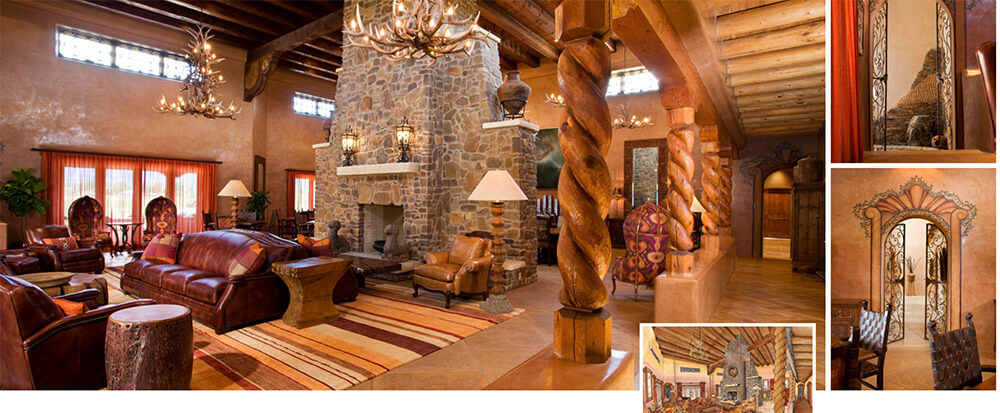 David Naylor exists in the visual realm.
When he walks into a room, he sees it in terms of tension. He doesn't believe in design rules. And he believes visual transformation can happen at any level.
This is why the Philadelphia native is so good at what he does. A painter and visual artist by training, Naylor's eye for the thread that sews together a room is both intuitive and systematic.
"I do 30 projects a year and I've been doing interior design since 1997. I don't have a design agenda; I just want to help people. It can start simple," he describes. "I love when people just want to recover a piece of furniture." Naylor gives the example of lacquering a high color gloss on an old Victorian ball-and-claw table.
But that's only the beginning of Naylor's design abilities. If the job requires, he'll work with an architect from scratch. "In new construction, we like to lay out everything from cabinetry to plumbing. I think of myself as a builder's designer," he describes. "I like to address what the builder needs in sequence and have everything ready. When they're pouring the foundation, we have all the plumbing fixtures selected in advance. When they're framing, we know where all the light switches will go. I'm first in and last out."
Whatever size job, Naylor keeps in mind his clients' personal lifestyles: "Even when people say they need everything, somewhere along the line I'm begging for input—be it family artwork or furniture — that we can reimagine, reinvent and reuse." Naylor and his team like to lay out option A, B and C,but he says he has to love and see a benefit in each one. And usually they get combined: the floor plan from option A with the color and textiles from option C.
As far as Naylor's aesthetic, if he has one, it lies in what he calls visual tension. "It's about co-existing opposites. It makes for an interesting room that doesn't look like it was shopped out in one decade," he says. "If we're using a couple contemporary sofas, I'll look for an antique coffee table. Seemingly disparate objects can exist harmoniously, and it keeps the eye entertained."
Another important consideration for Naylor is utility. For example, in a traditional living room, he likes to put a small table where folks can have dinner, wrap Christmas presents or do a puzzle. He enables multi- uses and suggests options. He also often uses performance fabrics—textiles that can take high-use for folks with pets or kids.
His advice for those seeking to upgrade? "You don't need a big budget to redesign your home, but you do need a budget, and you need to disclose it. Even if it's limited, it gives me an idea how to make the most of what you want to spend. Transformation can happen at any level."
---
David Naylor Interiors | 111 N. St. Francis Dr. | 505.988.3170 | DavidNaylorInteriors.com