Photos by Paulina Gwaltney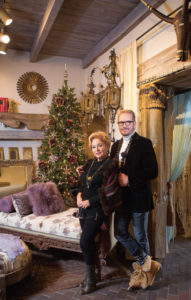 THE DUKE AND I is best described as "An experience to discover" by its owners and partners Randolph Duke and Irene Salas, whose combined experience and talents are as uniquely eclectic as their new concept store in the heart of Santa Fe. Randolph established himself with his namesake fashion brand and his resurrection of the iconic Halston brand, not to mention the vast list of celebrities he has dressed. Irene's extensive background in textiles and custom design includes her own retail stores and businesses. Together, they are focusing on their shared passions with THE DUKE and I, a newly renovated 3,000 sq. ft. historic adobe building with many rooms that allow for both an intimate and surprising experience for customers and clientele.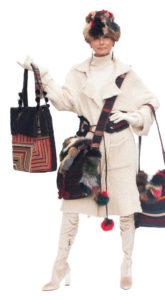 A highly curated aesthetic prevails with unexpected offerings created exclusively for the store, from world textiles reimagined into one-of-kind apparel creations to eco-dyed linens bringing new life to table top and home furnishings. Local artists create special collections for THE DUKE and I that are thoughtfully curated by the designing duo, including ceramics, jewelry, accessories and more.
An important component of the store is an eco-conscientiousness stemming from Randolph's experience in fast fashion where he saw firsthand the excess endemic to the industry. THE DUKE and I artfully up-cycles antiques, vintage items, various objet d'art and more, resulting in their unique brand of "nouveau chic"!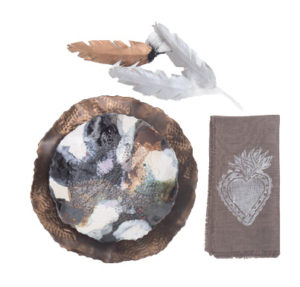 In addition, Randolph and Irene offer clients everything from custom soft furnishings – like bedding, pillows and drapery – to complete home redesign. "We can help people with minor tweaks, just one room, or a complete interior design schematic," Randolph sums.
Inspiration plays a big part in the duo's collaboration. Irene cites color and texture as one source and elaborates, "We all love seeing and feeling beautiful things; getting to create every day is a gift." Randolph adds, "Nature is always my guide. The store is an opportunity for people to discover and be surprised, like a treasure hunt!"
---
The DUKE and I | 320 Paseo de Peralta, Santa Fe | 505.982.6851 | TheDUKEandI.com