Photos: Linda Carfagno
"The art of living and living with art." This is how owner Natalie Fitz-Gerald describes her approach to running Casa Nova, her shop in the historic Railyard district. A medley of cultural fusion, FitzGerald's stock is primarily sourced from southern African countries, though she represents other regions of the world as well.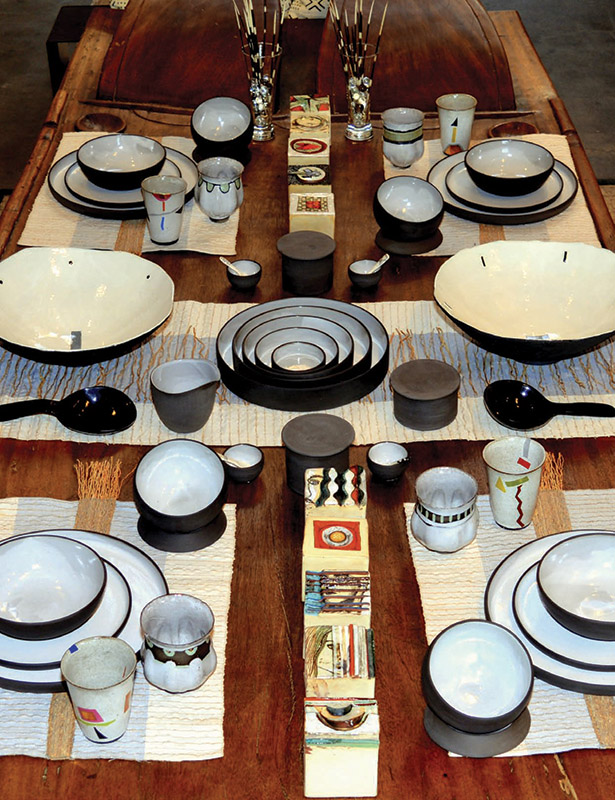 I was born in South Africa," she notes, "and for many years I admired all the wonderful art being done in rural cooperatives. I knew I wanted to open a store one day and sell those incredible products. I work with anywhere from 25 to 30 cooperatives at any given time. It's a collaborative effort with regards to design, product development and marketing, and I always strive to be very sensitive to issues of heritage and tradition."
Because she has only one gallery, FitzGerald is able to source from very small cooperatives who are not able to produce for larger fair trade stores. One such cooperative is Potter's Workshop out of Capetown South Africa, who produce functional and unique works of African designed ceramics. Floral designs called potterseed and dotted patterns reminiscent of shweshwe fabric are common on Potter's Workshop pieces. Hennie Meyer, an acclaimed ceramicist, creates tactile earthenware and decorative blocks. He is known for experimenting with the expressive qualities of clay and glaze.
Other South African potters featured in Casa Nova include Clementina van der Walt and Diana Ferreira. Van der Walt's aesthetic is drawn from the patterns, colors and textures in urban and rural African landscapes, while Ferreira uses black clay to mold complex tableware.
And while you're working at setting the table, why not compliment the dishware with decorative Namji dolls from Cameroon, traditional fish puppets from Mali, as well as runners and placemats from Madagascar? The result is a table setting both elegant in its craftsmanship and unique in its inspiration.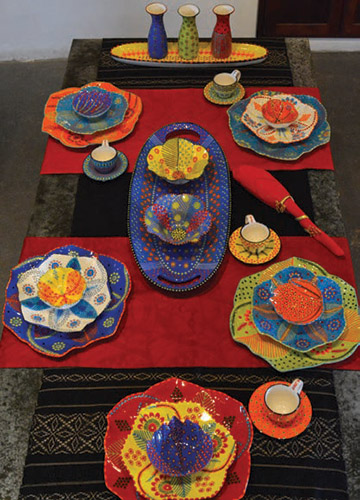 Fitz-Gerald's goal is not only to bring out some of the best of Africa's artistic talent, but also to support and nurture the artists, craftspeople and designers in the interest of poverty alleviation and sustainable livelihood creation. Each of the artists typically supports 10 to 15 people, the vast majority being women with extended families who depend on them. "Your purchase helps give them a sustainable income toward financial independence," Fitz-Gerald says. She notes how her customers love the stories behind the products, as well as the fact they can make purchases with a social conscience.
Casa Nova is considered a must-see for locals to bring their out-of-town visitors, and the perfect place to find that unusual gift item. Fitz-Gerald's amazing eye for fine design and craftsmanship creates an ever changing range of inventory in Casa Nova, which includes bedding, kitchenware, home décor, jewelry and folk art.
Fitz-Gerald also leads tours to Africa once a year, an insider's tour for those interested in exploring the continent in depth. She infuses the experience with cultural and culinary forays, as well as with a hearty dose of wildlife safari adventure, food, flora, culture and art.
---
Casa Nova by Natalie | 530 S. Guadalupe St. | 505.983.8558 | CasaNovaGallery.com