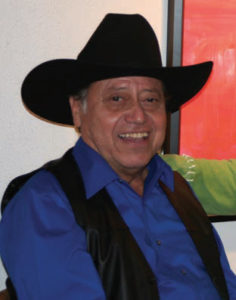 Now 80 years old, John Nieto has been represented by Ventana Fine Art for 32 years. He has long been recognized as the first American painter to bring fauvist color to subject matter focused on people and animals indigenous to North America. His contemporary treatment of traditional Native American customs, concerns and folkways—ancient and modern– have earned him a worldwide collector base that continues to grow.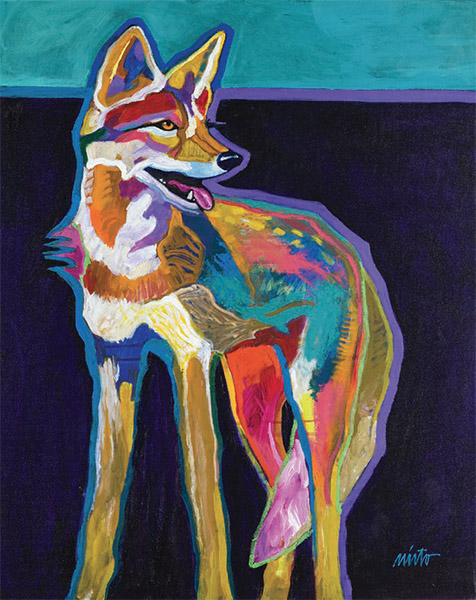 Nieto originals are in permanent collections of the National Museum of  Wildlife Art in Jackson Hole, Wyoming; the Booth Western Art Museum in Cartersville, Georgia; the New Mexico Museum of Fine Art and the New Mexico State Capitol Art Collection in Santa Fe, New Mexico; the Denver Art Museum in Colorado; the Heard Museum in Phoenix, Arizona; the Lakeview Museum of Arts and Sciences in Peoria, Illinois; the Ronald Reagan Presidential Library and the Palm Springs Art Museum in California; Southern Methodist University in Dallas, Texas; and the Fenimore Art Museum in Cooperstown, New York.
Nieto was a featured artist at Le Salon des Nations, Centre International D'Art Contemporain, and was invited to exhibit at the Salon D'Automne, Grand Palais, both in Paris, France. Eight of Nieto's original paintings were brought to life at the Laguna Beach Pageant of the Masters. His paintings have been included in the Department of State's Art in Embassies program for the past 34 years.
Nieto's enduring appeal arises from his original ideas, his immense technical skill set, his powerful understanding and use of color for emotional impact, and his deep connection to his subjects.
---
VENTANA FINE ART | 400 Canyon Road | 505.983.8815 | www.VentanaFineArt.com