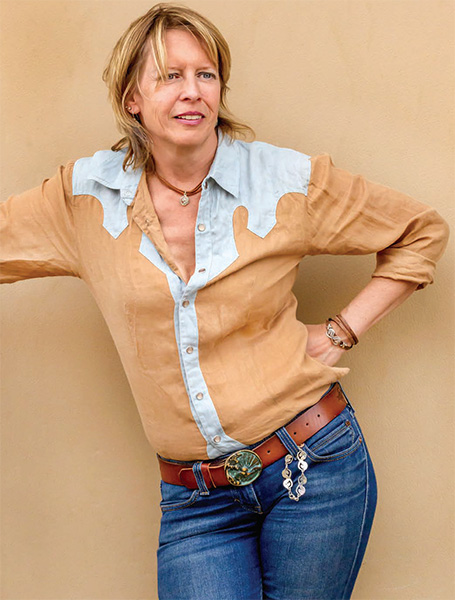 By Emmaly Wiederholt
Photos: Daniel Quat
A writer and artist by trade, Kellett jumped into the jewelrymaking business this past year after designing her signature motif: two horses entwined in the infinity sign. She relates how one afternoon after riding her horse, Tupelo Honey, she was sitting at her kitchen counter doodling a figure eight pattern. She recognized in the figure eight both a riding pattern and an infinity sign. She sums up: "It's called infinity horse; it signifies to me how love of horse goes on forever."
The resulting sterling silver jewelry line features the infinity horse symbol in every piece. Each piece is made in-state with the wellrespected Santa Fe jeweler Michael Tatom. Cast in Ruidoso and assembled by either Kellett or Tatom, the line includes necklaces, bracelets, earrings, hatbands and chokers, as well as boot bracelets that can be wrapped around cowboy boots or bridal charms to dress up a beloved horse. Each piece may be special ordered with precious gemstones – such as sapphire, ruby or emerald – while others feature leather cord.
The figure eight pattern in the design is a riding pattern, often used as a warm-up or cool-down. Kellett describes: "When I saw the suppling pattern and the infinity pattern overlaid together, I thought, 'Ah ha!' Tupelo is my muse; we've gone through a lot together. I felt the infinity was significant because that love goes on forever."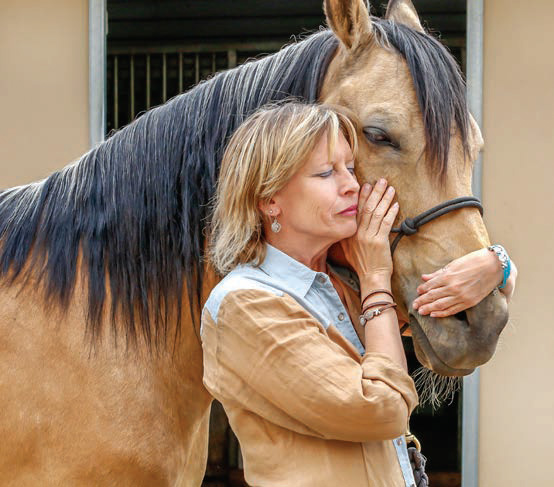 Tupelo Honey is Kellett's first horse. She had previously been afraid of horses, but started riding on a dare. When she saw Tupelo's face eight years ago, she recalls fireworks. Since then, her love for her horse has only grown. "I have an un-ending, undying love for the horse," Kellett shares. "Tupelo literally takes my breath away every time I see him. If I can share that feeling, that's what I'm going for."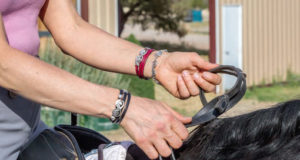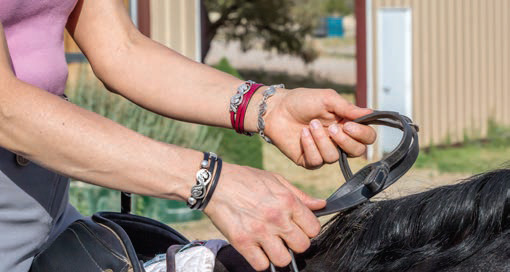 Kellett finds her work doesn't just speak to horse-lovers, but to anyone who loves animals. Her creations are available for order on Etsy or through her website, and can be special ordered with specific leather colors or precious stones. Birthstones are an especially popular addition to the design. "I sit and assemble everything, and people like that personal touch," she explains. Each order comes with an accompanying tote bag with the infinity horse design. Charcoal colored caps with the design are also available for purchase.
"I love the fluidity of the design and the way the finished pieces feel in my hand. They are steady and solid," Kellett says. "People have told me they are comfortable to wear, and it's such a unique design. I've never seen horses and the infinity symbol combined in such a way before."
---

PAMELA KELLETT CREATIONS | 505.919.9551 | PamelaKellettCreations.com