By Debbie Stone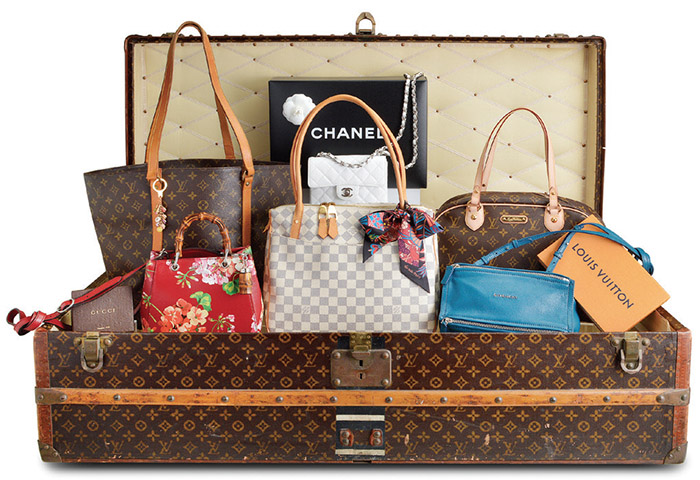 Quality pre-owned luxury handbags and accessories are the name of the game at Real Deal Collection. The shop has earned a reputation for offering high-end designer brands at a fraction of retail price. "We have hundreds of awesome pieces," says owner Corey Palmer, "And every item is guaranteed authentic—forever."
Palmer, a longtime collector of vintage bags, got into the business because she wanted to prevent the circulation of counterfeits. "I got scammed before… there's just so much smoke and mirrors out there," she explains. "It's upsetting, which led me to becoming an authenticator myself." Palmer started Real Deal Collection in 2006, and has been going strong for over 10 years.
"Everyone can wear accessories, no matter what dress size you are," explains the luxury handbag aficionado. Palmer stay true to her store's name: She offers the 'real deal.' The most popular brand at Real Deal Collection is Louis Vuitton, followed by beloved brands such as Chanel, Hermès, Gucci, Prada, Bottega Venetta and Céline. "Women just love these gorgeous classic designs," Palmer asserts.
In addition to handbags, the store offers luxury brand shoes, scarves, wallets, sunglasses, jewelry and luggage—all in gently used condition. Furthermore, Real Deal Collection buys, sells and trades bags and accessories, and thus is a great resource for someone looking to clean out their closet or turn their no-longer-worn items into cash or trade for something fresh.
---
Real Deal Collection | 223 W. San Francisco St., Santa Fe | 505.795.5979 | RealDealCollection.com