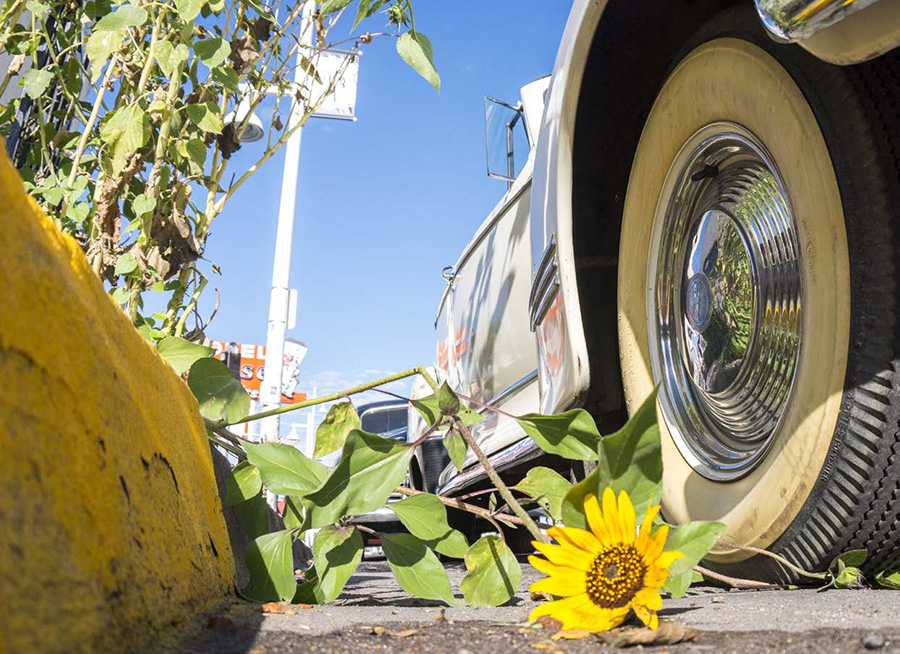 Photos by Anthony Evans
When Anthony Evans takes a photograph, he's not just looking at the aesthetic arrangement or the lighting; he's looking at energy and emotion. The intimacy he captures — from fine art to people and landscapes —conveys an emotional charge that draws viewers in like ants to a cookie.
The self-taught photographer pledged himself to the art of photography three years ago. He started taking photos of the sunset — a natural inclination given our stunning dusks — but before he knew it he was leaving Sandia National Labs to dedicate himself fulltime to capturing moments through his unique lens and sensibility. That sensibility ties back to his experience at Sandia Labs. "I'm merging my technical and engineering background with my photography work," Evans explains.
For example, his artistic pieces are a combination of fine art and abstraction. "I take my fine art photography and my abstract photography, and l layer the two," he describes. "I take pictures of lights while moving with my camera; I basically am painting with my camera. I then merge that with my fine art photography, and light up the back with separate lighting." Evans' work has recently been featured at Tractor Brewery and O'Niell's in Albuquerque.
Alongside developing his photographic finesse, Evans also develops apps. In collaboration with Gladwell Development, a mobile and web application development company in Albuquerque, Evans has created an app that allows him to make his clients' portfolios available to view less than an hour after a shoot.
"I'm not just doing photography," Evans says. "I'm incorporating my background in electronics and engineering, my art and creativity, and my passion for neural science and human behavior, and I'm putting it all in one."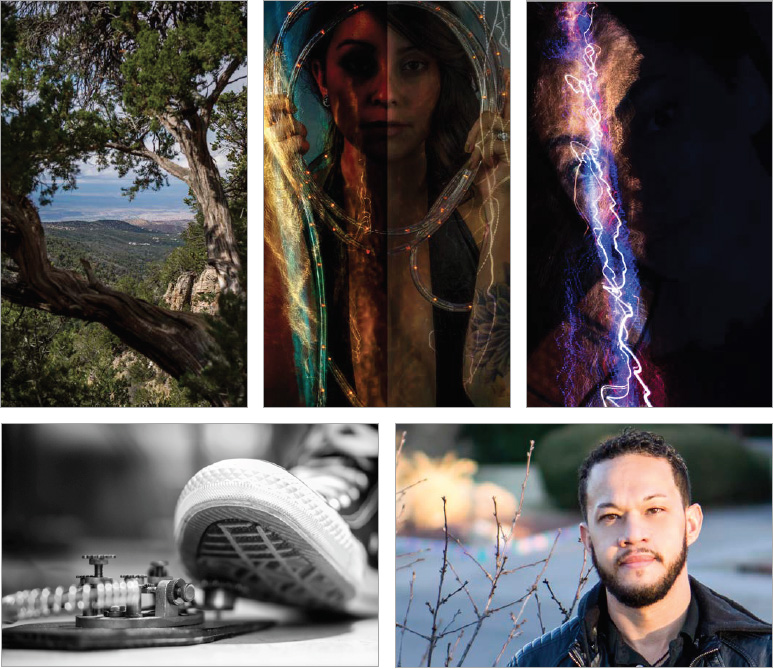 Evans and Gladwell have also developed an app to help seniors, family members and caregivers work together to manage the healthcare of aging loved ones. It allows seniors to maintain independence by reminding them of appointments and medications, but also shares this important information with their care providers. The result is independence and better care for seniors, and peace of mind and less work for family members and caregivers.
From apps to photos, Evans services run the gamut. In addition to onsite photography, which is displayed throughout the pages of this copy of Fine Lifestyles, Evans studio at Artistic Image in Albuquerque allows for full print abilities. He also recently begun to sell what he terms installations — a plug-in and remote-controlled viewing experience of his art photography.
This kind of broad approach to his work, whether in photography or app development, translates into a singularly point of view Evans' clients are quick to praise. Speaking specifically of his photography, Evans relates how, "People seek me out to document their memory. I've developed the ability to see the feelings and emotions going on around me. I try to capture energy."
And for Evans, the energy he puts into his work is equal to his ability to capture and share it.
---
Anthony Evans Photography 1101 Cardenas Dr. NE, Suite 202, Albuquerque
505.615.1296
www.anthonyephotography.com
---