Fine Lifestyles Magazine focuses on giving readers information about where they live, highlighting the businesses and organizations that are the engines of local economies and pillars of communities. We specialize in profiling businesses and organizations like no other media. The quality of our pages is impeccable, centered upon a minimalist design where photographs are the focus. Pages are neat, clean and easy to read. Readers outside our distribution can view the magazine online at no cost, or can receive the magazines through subscription. We're humbled that people tell us they can't wait to get our next edition of Fine Lifestyles Magazine!
---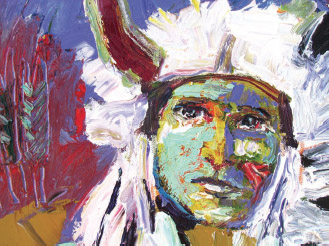 As you enter into the Brad Smith Gallery on Upper Canyon Road, colorful canvases with tangible texture draw you into a space imbued with Santa Fe style. Smith's genre is undoubtedly influenced by the southwest. His powerful portraits of Native Americans adorned in traditional dress evoke the vibrancy of Indian culture and the spiritual nature of his subjects.
read more
---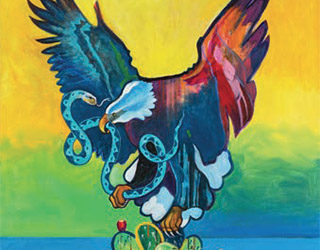 John Nieto, represented by Ventana Fine Art for 32 years, has long been recognized as the first American painter to bring fauvist color to subject matter focused on people and animals indigenous to North America. His contemporary treatment of traditional Native American customs, concerns and folkways have earned him a worldwide collector base.
read more